This case study was conducted for Online Liquor Merchant Kemeny's Australia.
Introduction
More and more retailers are turning to broadband connectivity to gain a competitive edge as it improves their POS services while reducing the costs of connectivity. However, to protect their propriety business information, when using broadband, retailers must also invest in rock solid business network security or suffer the consequences.
Australian wine purveyor Kemeny's is a firm advocate of the benefits of this type of technology investment, having implemented a Virtual Private Network (VPN) a year ago that is supported by leading SonicWALL and Axis products and services. The result is a comprehensive security solution which guarantees secure, continuous network availability and redundancy to ensure POS and business processes operate at an optimal level.
The Challenge
Gabor Kemeny, the Managing Director at Kemeny's cannot believe what a difference this secure network has made to his company's efficiency and productivity.
"In the past we were always receiving virus and pop up messages on our computers, our computer down-time was high and our productivity was minimal. We were forever grinding to a halt, which was negatively impacting the business," explains Kemeny.
Now with the SonicWALL and Axis solution in place Kemeny's enjoys around-the-clock network security. Employees are working smarter and the business is enjoying increased profitably due to the technology enhancements it has implemented. The company has reported a dramatic increase in employee productivity, increased efficiency in work processes and practices, far more accurate inventory visibility and stock replenishment capabilities not to mention a reduction in the overall cost of sales.
The Solution
Working with Internet Security Specialist, Networx Australia, Kemeny's has deployed a VPN over broadband for faster, more secure transaction processing. A SonicWALL TZ 170 has been installed at its warehouse, 3 SonicWALL TZ 170 wireless in managers' home offices and 3 wireless SonicPoints in the head office as well as a SonicWALL SSL accelerator to fully secure web transactions. All of these firewalls connect via encrypted VPN tunnels to a SonicWALL PRO 5060 which acts as the main firewall gateway at the head office.
"We chose SonicWALL as our preferred supplier as its security appliances and services provide us with enterprise class quality at an exceptional price point. When compared with the competitive brands on the market, SonicWALL stands out," says Kemeny.
As with any retail business, in-store surveillance is also critically important and Networx Australia has connected a variety of AXIS network cameras into the business network. Included in the mix are five AXIS 211 network cameras, 3 AXIS 2130 PTZ zoom network cameras and 3 AXIS 241Q video servers.
Thanks to these network cameras Kemeny's has full visibility of in-store activities and management can remotely and securely monitor its key assets. Footage from the cameras can also be securely transmitted to police authorities or a security firm, if required.
"Having secure access to the network cameras from our homes has made a real difference to our bottom line – we have saved around 45% on unnecessary security firm call out fees," explains Kemeny. "Now we can easily see whether we need to get the security firm involved or not."
"Furthermore we can monitor and manage store productivity levels. Our security network has provided us with an invaluable management tool, which has been a welcome benefit as we had not thought about network security as a business enabler in the past."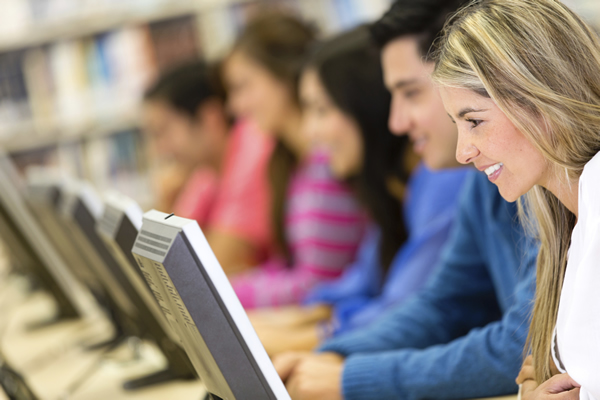 The Approach
To ensure Kemeny's derives the greatest benefit from this security solution, Networx Australia manages the solution on the company's behalf. Using the unique, market-leading SonicWALL Global Management System Networx Australia remotely monitors Kemeny's VPN, ensuring automatic updates are installed throughout the VPN for all the SonicWALL security services Kemeny's subscribes to. These include content filtering, gateway anti-virus, anti-spyware and deep packet intrusion prevention. Thanks to easy-to-use wizards, Networx Australia has also created security policies which are enforced over encrypted VPN tunnels to ensure maximum security for the network.
"The managed services model is increasingly popular with small to medium sized business globally," says Mikhael Haidar, Director of Networx Australia. "It makes sense for smaller businesses to appoint security specialists as we live and breathe network security. The value we add is in our expertise and experience – we're fully abreast of the very latest viruses and Trojans and thanks to SonicWALL's proactive defenses we can easily maintain the integrity of our customers' networks. Our customers simply cannot afford to employ that depth and breadth of expertise in-house."
Kemeny is quick to agree with Haidar, making the point that to build a business successfully companies need to stay true to core business and outsource the specialist support they require.
"We know from past experience how costly it is to try and manage your business network internally. Appointing Networx Australia and using SonicWALL and Axis appliances has been the best decision we ever made," says Kemeny.
The Results
Thanks to this solution and the MSSP model Kemeny's network operates to its optimal level, saving the company money while allowing management to focus on doing what it does best. Since implementing this business network Kemeny's has never looked back, as it's enabled all sorts of efficiencies and has helped the company maintain that all important competitive edge, which makes the world of difference in the retail industry.
"Our SonicWALL solution has helped us stay ahead of the pack, providing secure, continuous wireless connectivity to our office network. By fully protecting us from viruses, worms and ensuring continual uptime we now have far more time to take care of our customers rather than spending it on fixing our computer network. Thanks to SonicWALL and Axis we're operating far more efficiently and cost effectively than ever before," says Kemeny.
If your seeking Professional I.T advice from industry experts, contact us today!